Meet Our Dentists
Our pediatric dentists at Kidsmile have over 25 years of experience taking care of children's teeth and providing healthy smiles. We are educating today for a cavity-free tomorrow!
Jason C. Barb, D.D.S.
Dr. Jason Barb is a 2002 graduate from The Ohio State University College of Dentistry. After graduating, Dr. Barb completed a two-year pediatric dental residency from the University of Missouri-Kansas City, in conjunction with Children's Mercy Hospital in Kansas City, Missouri. In October 2010, Dr. Barb became the proud owner of Kidsmile Inc.
Dr. Barb enjoys being able to practice dentistry in the place where he himself grew up and calls home. In his free time, he enjoys playing golf and spending time with his wife, Michelle, and their 3 children.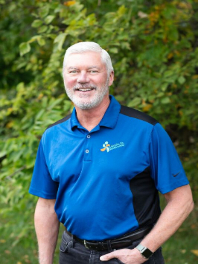 John M. Venzel, D.M.D.
Dr. Venzel, the founder of Kidsmile Inc., has been practicing dentistry since 1985. Dr. Venzel earned his dental degree from the University of Louisville, School of Dentistry and further completed a two-year pediatric dental residency at Kosair Children's Hospital in Louisville.
Dr. Venzel is married and the father of 3. He is an avid Cleveland Browns, Indians and Cavaliers fan.
Qualifications
Our dentists are Diplomates of the American Board of Pediatric Dentistry and members of:
The American Academy of Pediatric Dentistry
The Lorain County Dental Society
The Ohio Dental Association
The American Dental Association